Dessert Coffees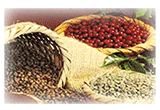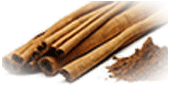 Rum Coffee, 4 cups
0.75 l coffee
4 teasp sucre
8 tbsp rum
2 teasp cacoa powder
In each cup mix
1 teasp sucre with 2 tbsp rum
Fill up with hot coffee.
Dust with cacao.
Cinnamon Coffee, 4 cups
9 tbsp ground coffee
2 tbsp cinnamon powder
1 teasp sucre
8 tbsp coffee liquer
Dust the ground coffee with the cinnamon
Brew herewith 0.75 l coffee
In each cup puor 2 tbsp coffee liquer
Fill up with the hot coffee.
Orange Coffee, 4 cups:
Brew 0.75 l coffee
1 orange
4 tbsp Grand Marnier.
Wash the orange
Peel the skin into small spirals
Pour the coffee into the cups.
add 1 tbsp Grand Marnier.
Garnish with an orange spiral on the cup's edge.